Back to our roots: The 996 platform is what started our Porsche fascination at Rstrada in 2002. With the first model nearing 16 years old, an abundance of excellent aftermarket options are available. First off, we installed a Europipe turbo back exhaust to help the car breathe a little better.
After the exhaust, Bilstien PSS10 coilovers, Eibach swaybars and Torque Solution end links were installed to address all handling concerns.
The 996TT also received a minor maintenance overhaul while in the shop. Spark Plugs & coilpacks were replaced along with the stock airfilter - with a BMC high flow version. Minor details were tended to as well: The Brembo calipers were refinished in OEM red along with new pads and rotors to compliment them. The stock 996 turbo twists wheels were stripped, repainted, and new Michelin Pilot Sport Cup 2 tires were mounted & balanced.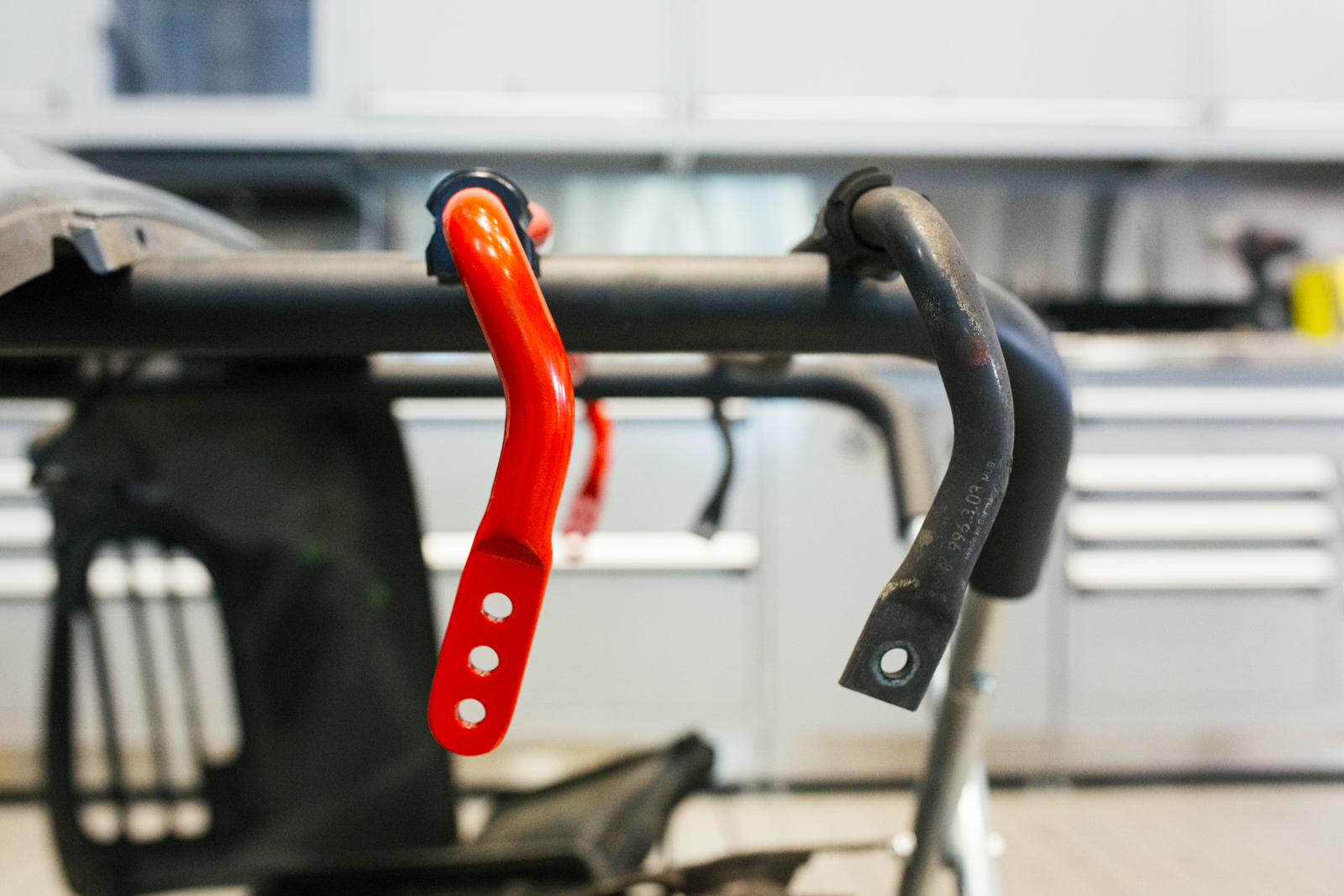 To see more images of this 996 Turbo, please visit the gallery here.